Experience Tiwai's unique environment
Accommodation & Food
Accommodation
Tiwai Island offers two types of accommodation for visitors: 
Go back to basics and camp on Tiwai Island to get the full experience of the island.
Stay in one of the three double rooms or four single rooms in the lodge.
Other facilities include solar lighting, access to water, kitchen with cooking utensils, gas hob, bathrooms and an outdoor dining area.
Learn About Prices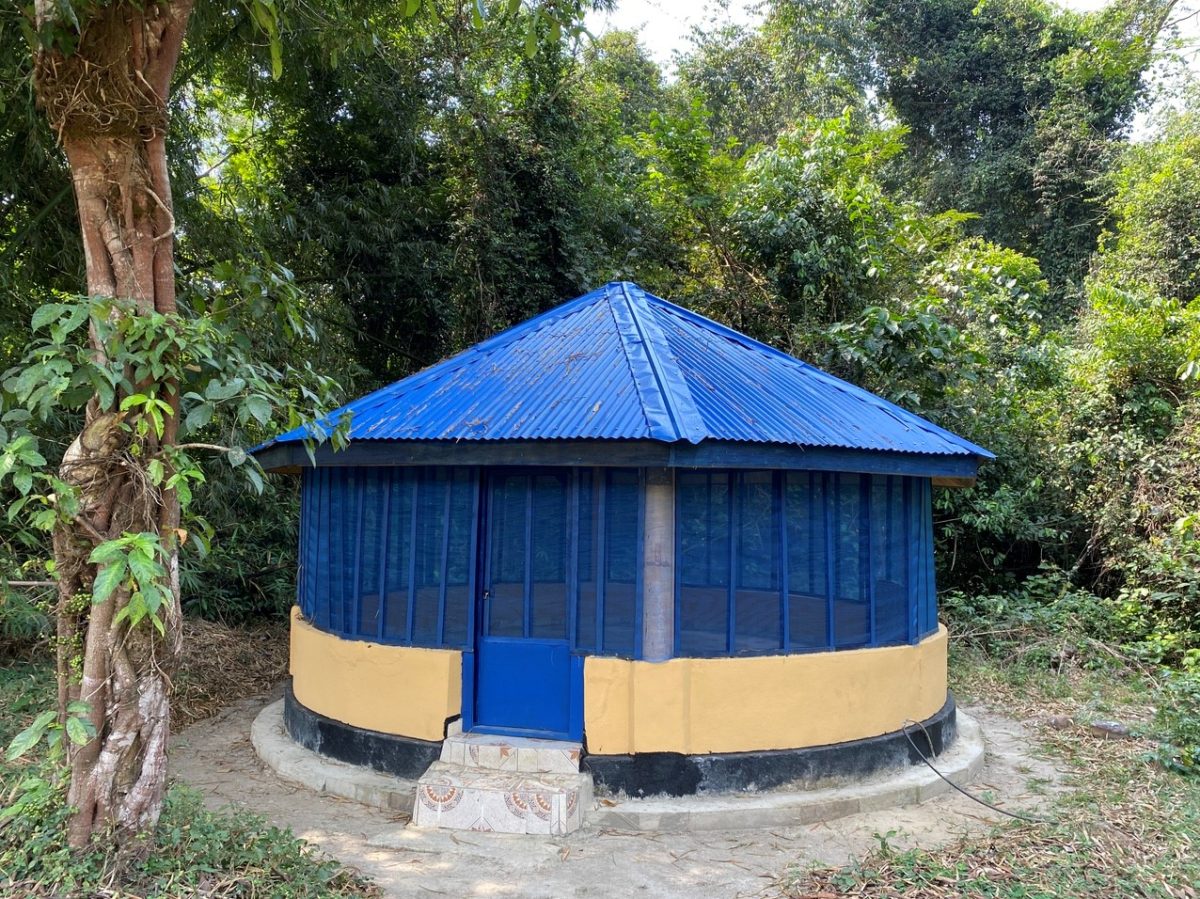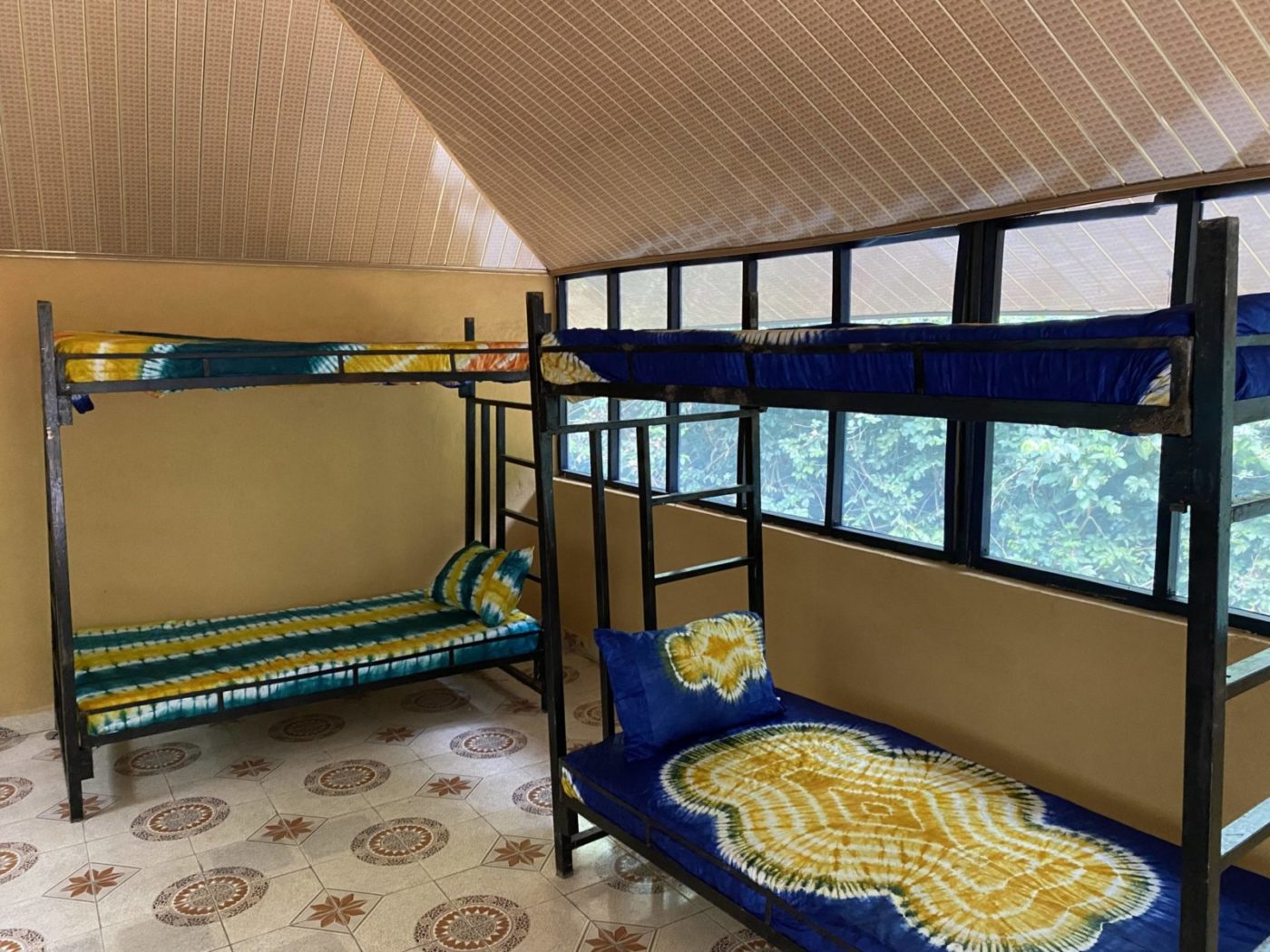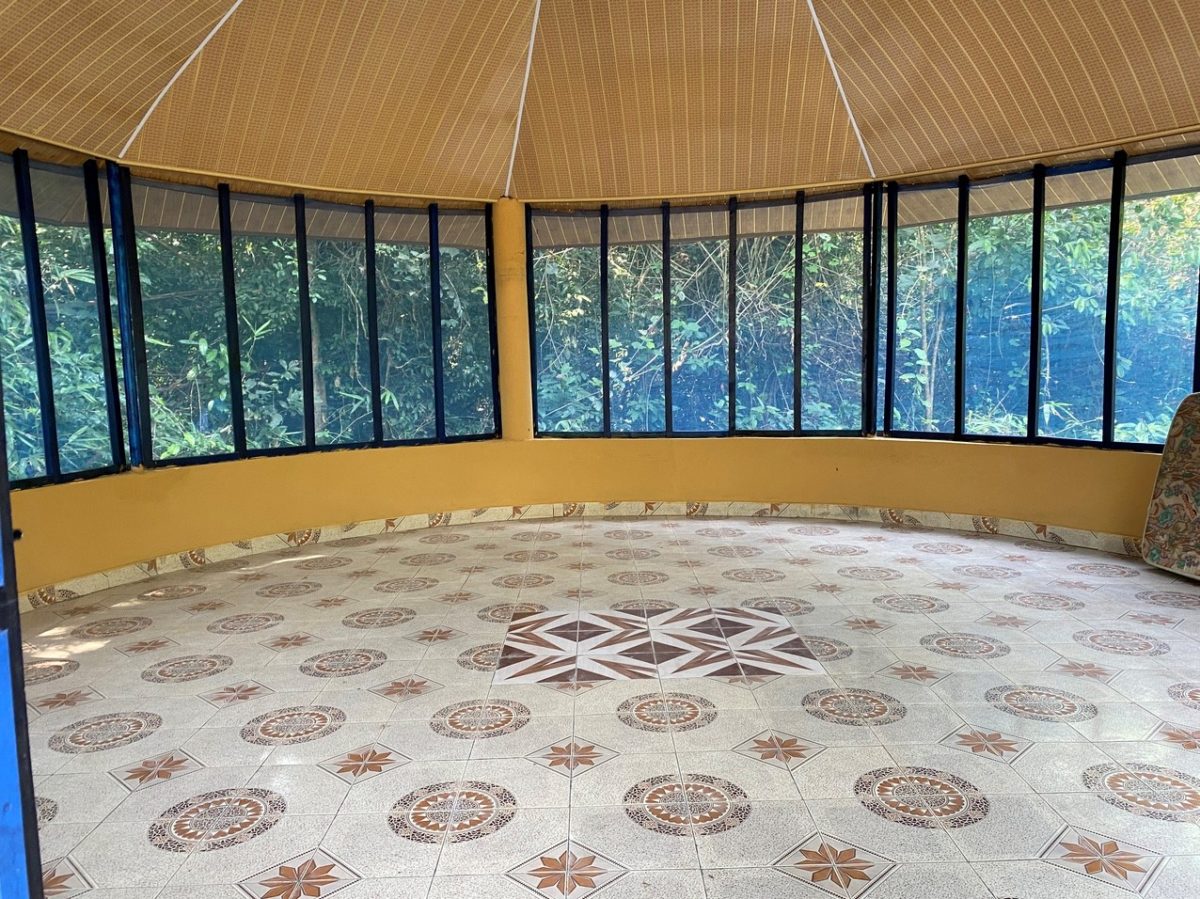 Tiwai Island Accommodation
Tiwai Island Accommodation
Tiwai Island Accommodation
Food
Enjoy and experience local Sierra Leonean food prepared by community members on the island.
Local dishes include rice, stews and sauces made from ingredients grown in the surrounding area.
Tiwai Island is surrounded by a variety of fruit trees including banana, mango, kola nut, orange, papaya, breadfruit and grapefruit. Visitors are able to enjoy these fruits, if / when they are in season.
2022 Food Prices
African Food
Lunch Le45
DinnerLe45
European food
Chips or rice with fish or chicken is available on request at:
Lunch Le60
Dinner Le60
Refreshments
A small stock of soft drinks and beer is held on the island, but guests are welcome to bring their own drinks.
Drinking Water
A water purification system has been installed on Tiwai Island to assure the availability of safe drinking water and to minimise (as much as possible) the use of plastic sachets and bottles. The purified water is available at no extra cost to guests.